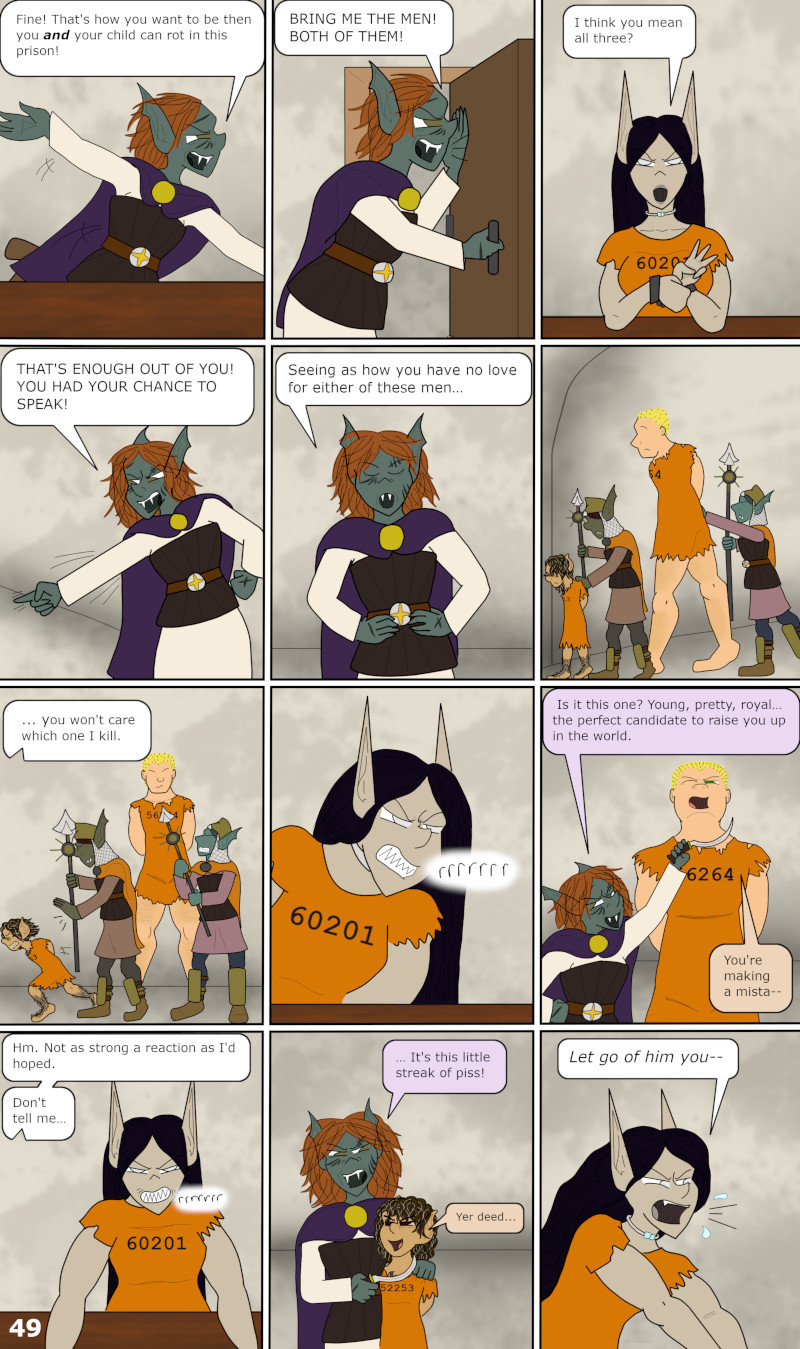 Transcript:
Page 49 panel 1
Gri'shak: Fine! That's how you want to be then you and your child can rot in this prison!
Panel 2
Gri'shak: BRING ME THE MEN! BOTH OF THEM!
Panel 3
Bea: I think you mean all three?
Panel 4
Gri'shak: THAT'S ENOUGH OUT OF YOU! YOU HAD YOUR CHANCE TO SPEAK!
Panel 5
Gri'shak: Seeing as how you have no love for either of these men…
Panel 6
(Sancho and Lysander brought in by male guards)
Panel 7
(Made to kneel, spears at their throats)
Gri'shak: You won't care which one I kill.
Panel 8
(Bea livid)
Panel 9
Gri'shak: (knife to Lysander's throat) Is it this one? Young, pretty, royal… the perfect candidate to raise you up in the world.
Lysander: You're making a mista–
Panel 10
(Bea angry)
Gri'shak: (off camera) Not as strong a reaction as I'd hoped. Don't tell me…
Panel 11
Gri'shak: (has knife at Sancho's throat now) … It's this little streak of piss!
Sancho: (quietly) Yer deed…
Panel 12
Bea: (standing abruptly) Let go of him you–