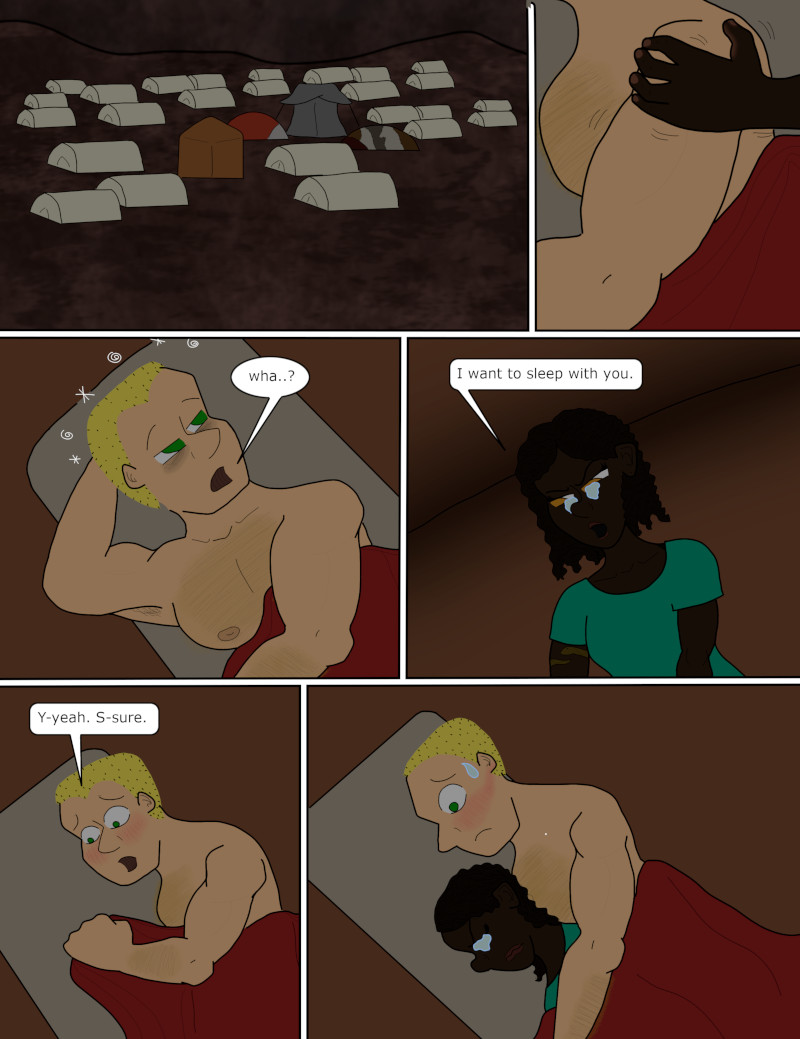 THIS IS NOT A SITUATION HE WAS PREPARED FOR!
Transcript:
Page 37 panel 1
(Later. Refugee area. Night. Lots of tents scattered around, our heroes' included)
Panel 2
(Uba's hand shakes Lysander awake)
Panel 3
(Lysander turns over groggily)
Lysander: wha..?
Panel 4
(Uba sitting next to him, bent over him, upset)
Uba: I want to sleep with you.
Panel 5
(Lysander scoots over, lifts blanket)
Lysander: Y-yeah. S-sure.
Panel 6
(Uba curls up looking away, sad. Lysander puts arm around her, blushing hard)