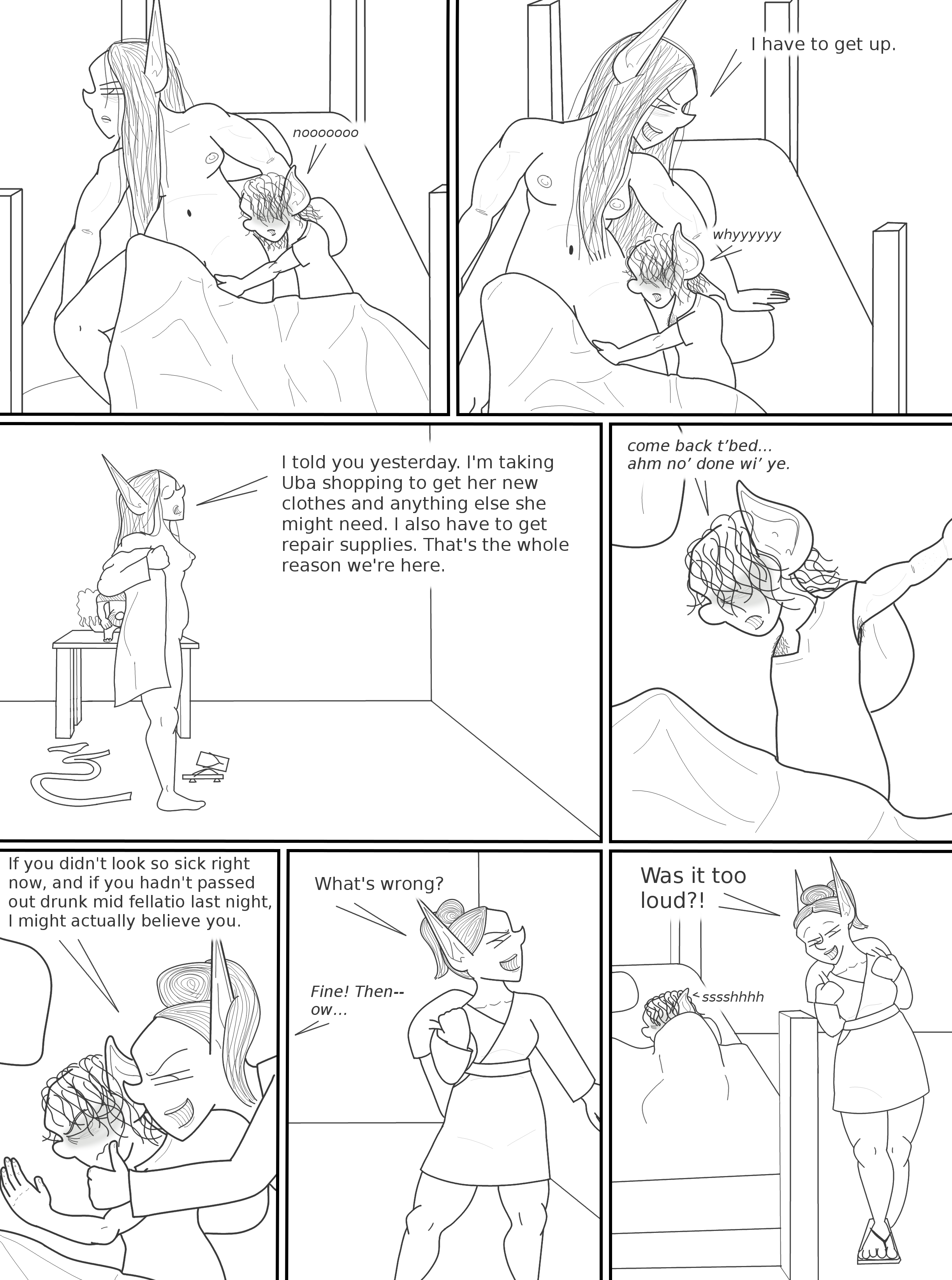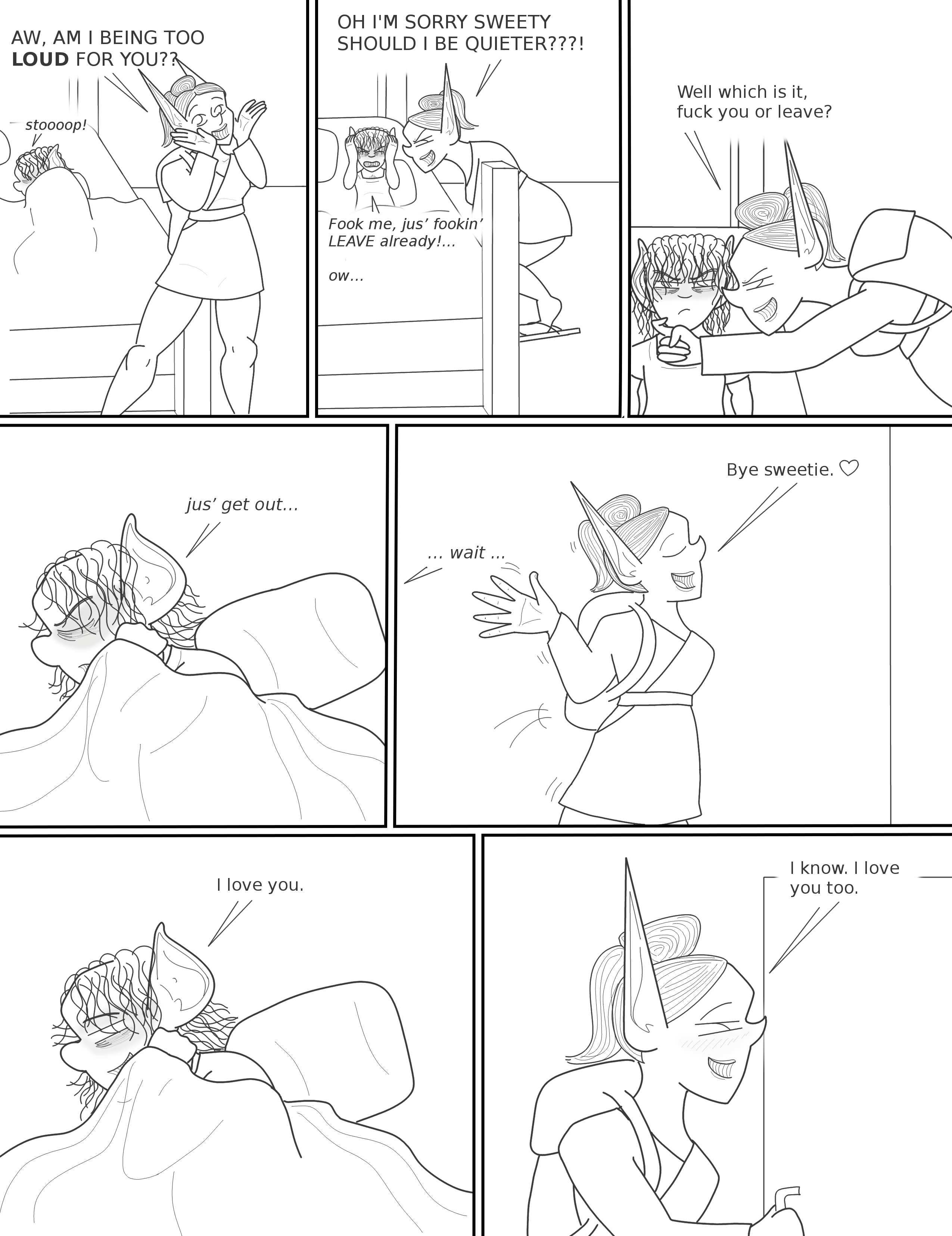 A wee comicversary gift to myself. Because it was too cute not to draw.
Transcript:
Panel 1
(Bea trying to get out of bed. Sancho, still dressed from the night before and clearly very hungover, hanging on to her)
Sancho: (no)
Panel 2
Bea: I have to get up.
Sancho: (why)
Panel 3
Bea: (up and starting to dress) I told you yesterday. I'm taking Uba shopping to get her new clothes and anything else she might need. I also have to get repair supplies. That's the whole reason we're here.
Panel 4
Sancho: (come back to bed… I'm not done with you.)
Panel 5
Bea's: (right in his face) If you didn't look so sick right now, and if you hadn't passed out drunk mid fellatio last night, I might actually believe you.
Panel 6
Sancho: (off camera) Fine! Then– ow…
Bea: (smiling snarkily) What's wrong?
Panel 7
Bea: (louder) Was it too loud?!
Sancho: sssshhhh
Panel 8
Bea: (loudly) AW, AM I BEING TOO LOUD FOR YOU??
Sancho: (stop!)
Panel 9
Bea: OH I'M SORRY SWEETY SHOULD I BE QUIETER???!
Sancho: (Fuck me, just fucking leave already!… ow…)
Panel 10
Bea: (smiling, speaking normally) Well which is it, fuck you or leave?
Panel 11
Sancho: (just get out…)
Panel 12
Bea: (on her way out) Bye sweetie. <3
Sancho: (off camera) … wait…
Panel 13
Sancho: I love you.
Panel 14
Bea: (smiling sweetly) I know. I love you too.