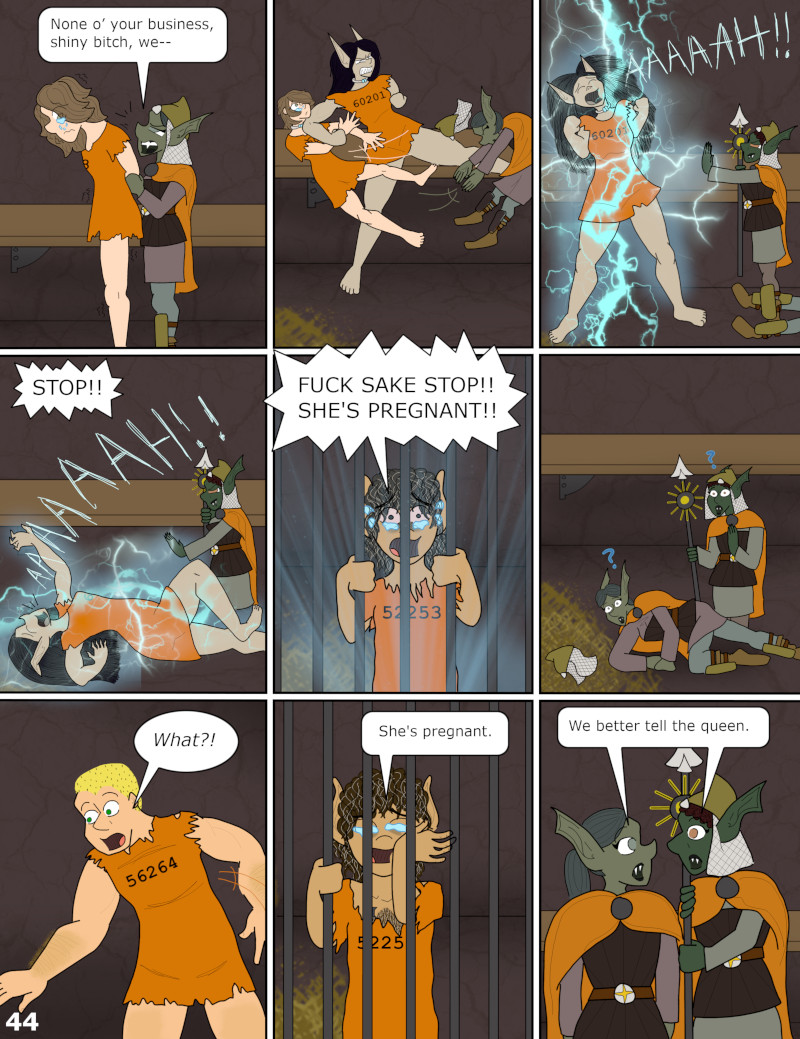 Transcript:
Page 44 panel 1
Female guard 1: None o' your business, shiny bitch, we–
Panel 2
(Bea attacks them)
Panel 3
(guard outside the door shoots lightning at her, electrocuting her)
Panel 4
(Bea screaming on floor as she continues getting tazed )
Sancho: (Off camera) STOP!!
Panel 5
(Sancho holding bars of his cell, tears in his eyes, screaming)
Sancho: FUCK SAKE STOP!! SHE'S PREGNANT!!
panel 6
(Guards stop and turn around)
Panel 7
Lysander: What?!
Panel 8
Sancho: She's pregnant.
Panel 9
(Guards look at one another)
Female guards: We better tell the queen.