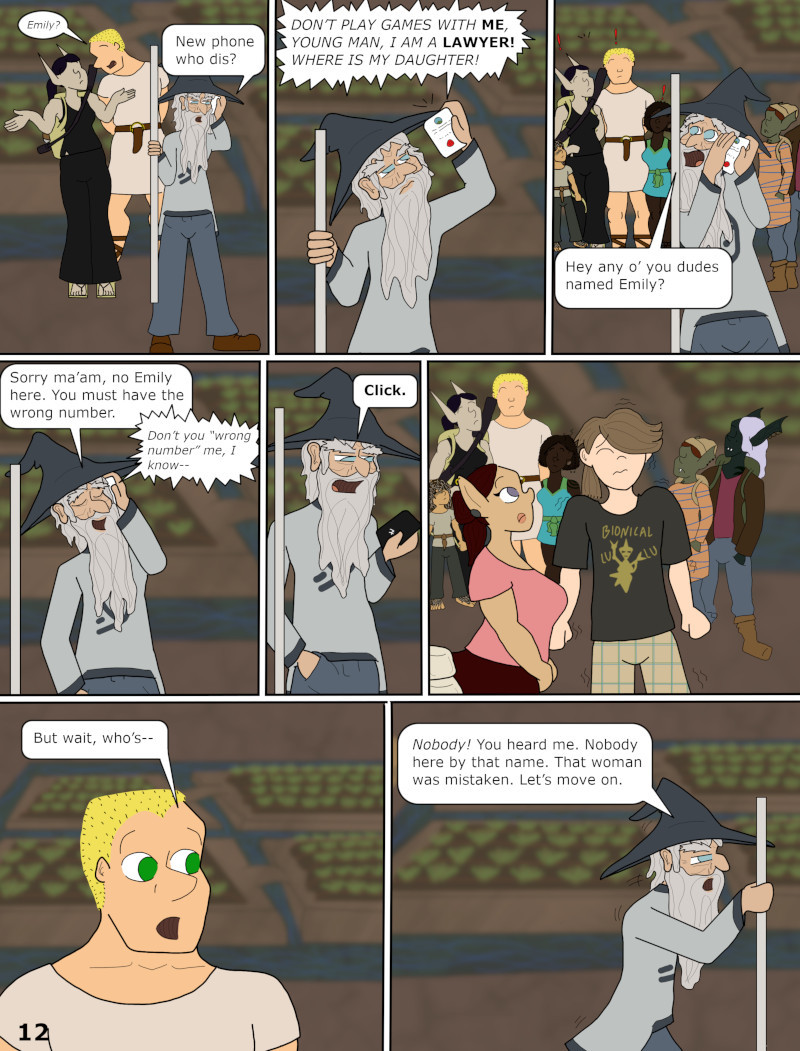 Martha Diane Stedwick is a thoroughly unlikable person, even by divorce lawyer standards, which are pretty fucking high. Or low. Or whatever.
Transcript:
Page 12 panel 1
Lysander: (small font) Emily?
Alexey: New phone who dis?
Panel 2
Voice: DON'T PLAY GAMES WITH ME, YOUNG MAN, I AM A LAWYER! WHERE IS MY DAUGHTER!
Panel 3
Alexey: (to party) Hey any o' you dudes named Emily?
Panel 4
Alexey: (to phone) Sorry ma'am, no Emily here. You must have the wrong number.
Voice: Don't you "wrong number" me, I know–
Panel 5
Alexey: (hangs up phone) Click.
Panel 6
(everyone staring at Bradley, who is shaking and frightened)
Panel 7
Lysander: But wait, who's–
Panel 8
Alexey: Nobody! You heard me. Nobody here by that name. That woman was mistaken. Let's move on.