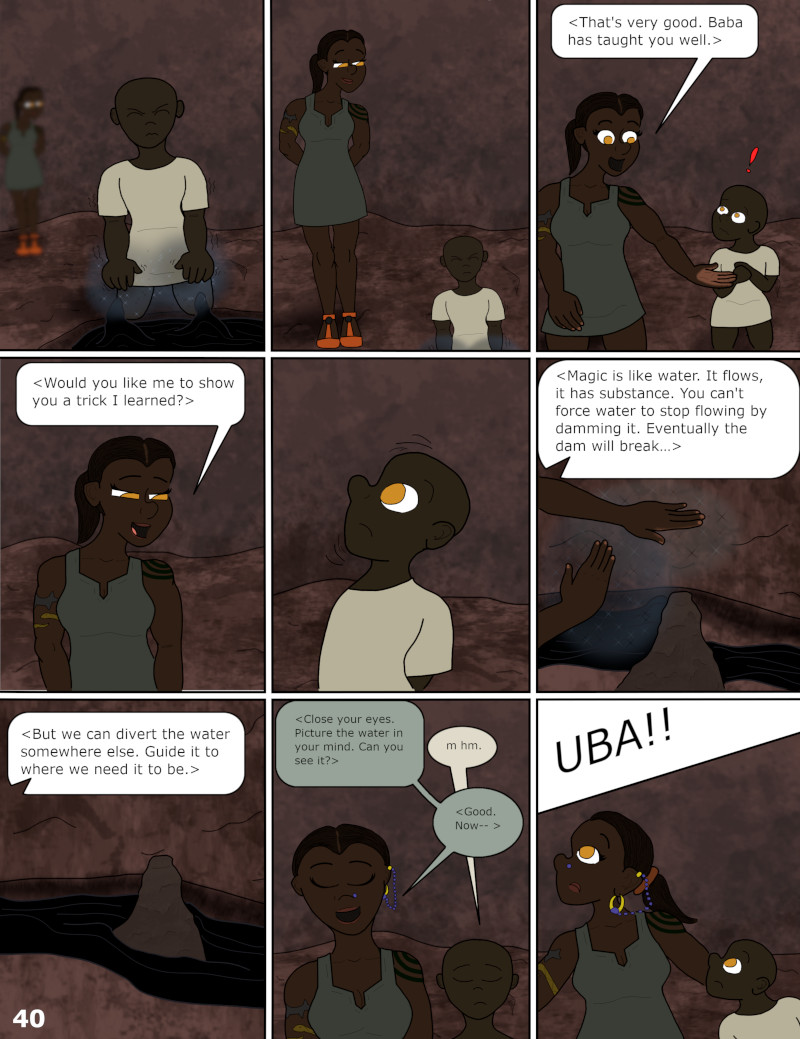 He seems to be warming to her a bit now. Probably because she isn't constantly yelling.
Transcript:
Page 40 panel 1
(Ode struggling to raise water from a pond)
Panel 2
(Uba sees, approaches)
Panel 3
(Uba speaks and Ode turns, nervous)
Uba:

Panel 4
Uba:

Panel 5
(Ode nods)

Panel 6
Uba:

Panel 7
Uba:

Panel 8
Uba:
Ode: m hm.
Uba:

Panel 9
Ufta: (off camera) UBA!!