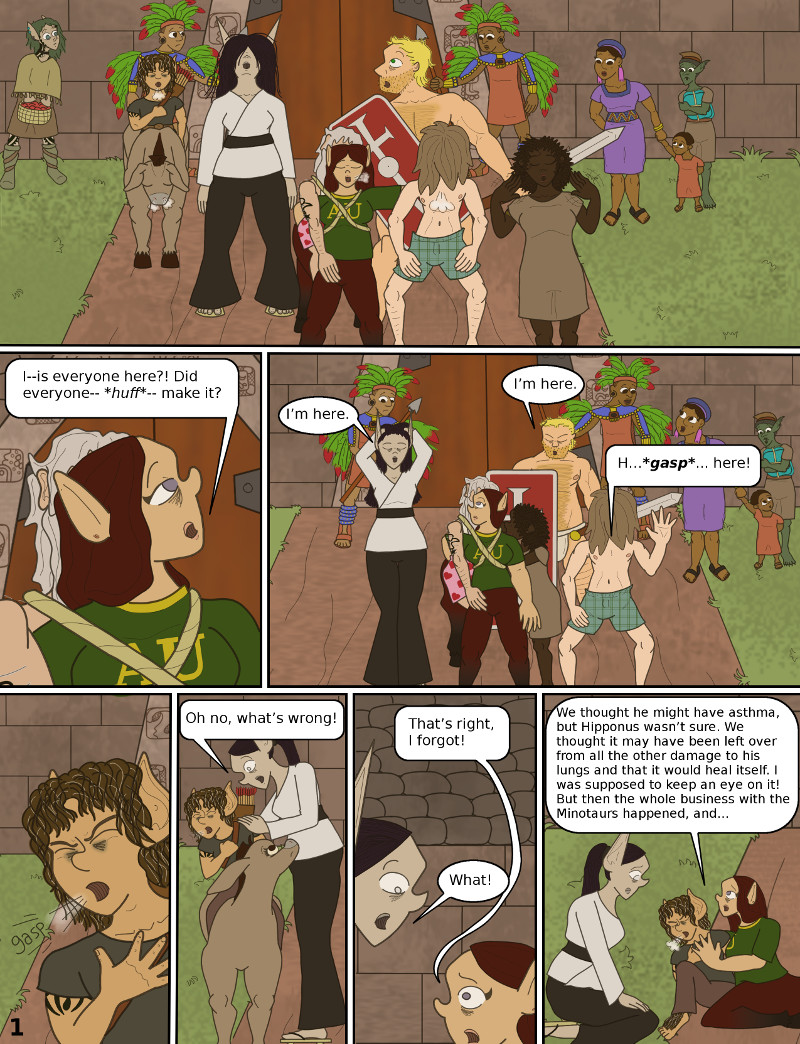 Even the most fit people in the group had trouble running that far that fast, Bradley shouldn't feel too bad that he kinda sucked at it.
Also I put a Mother's Day post up on tumblr a while back but I didn't upload it here because it's spoilery af.
Transcript:
page 1 panel 1
(long panel across top. party stopped, tired, catching their breath. crowd beginning to gather)
panel 2
Niki: (panting) Is everyone here?! Did everyone make it?!
panel 3
(⅔ panel. Uba taking Alexey from Niki's back)
Lysander: I'm here.
Bea: I'm here.
Bradley: (doubled over, hand in air) H…*gasp*… here!
panel 4
(Sancho gasping, hand on chest)
panel 5
(Niki and Bea run to him)
Bea: Oh no, what's wrong!
panel 6
Niki: That's right, I forgot!
Bea: What!
panel 7
Niki: We thought he might have asthma, but Hipponus wasn't sure. We thought it may have been left over from all the other damage to his lungs and that it would heal itself. I was supposed to keep an eye on it! But then the whole business with the Minotaurs happened, and…