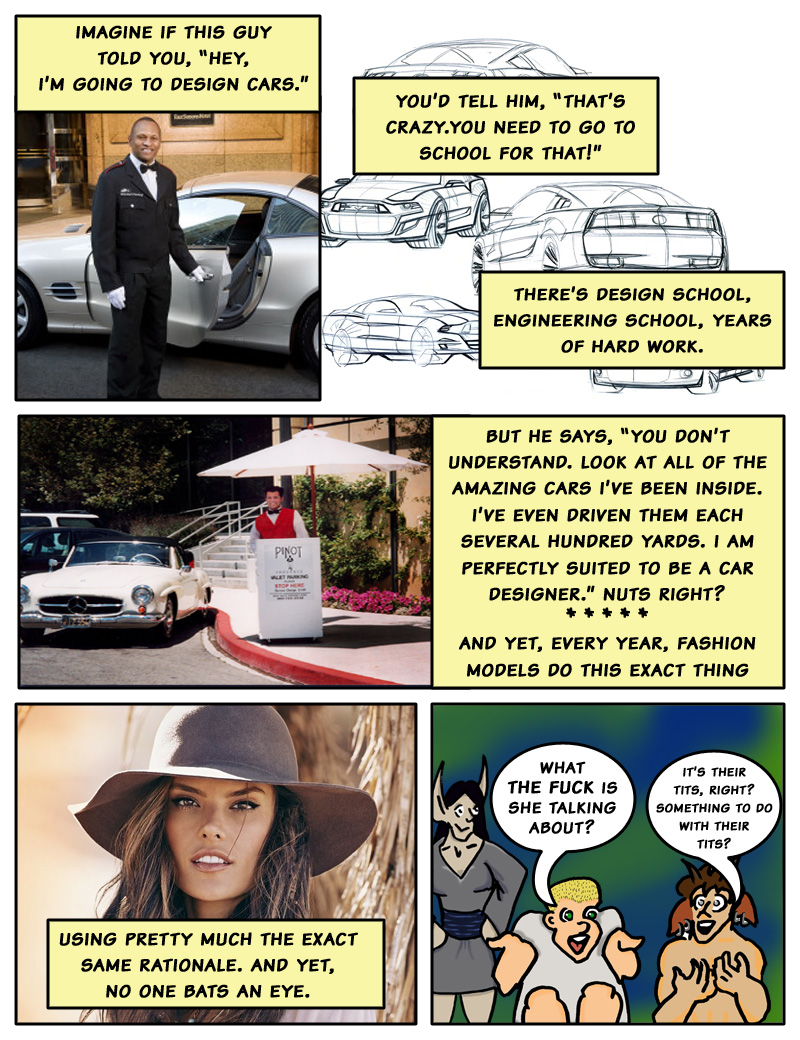 Bea doesn't understand this fashion bullshit any more than you guys do.
Today's comic is from my friend Gary Cohen. He is a man of many talents, bringing me to tears with laughter being one of them. He's seriously a great guy and you should check out his many projects. Thanks so much Gary!
Come back Thursday for more!