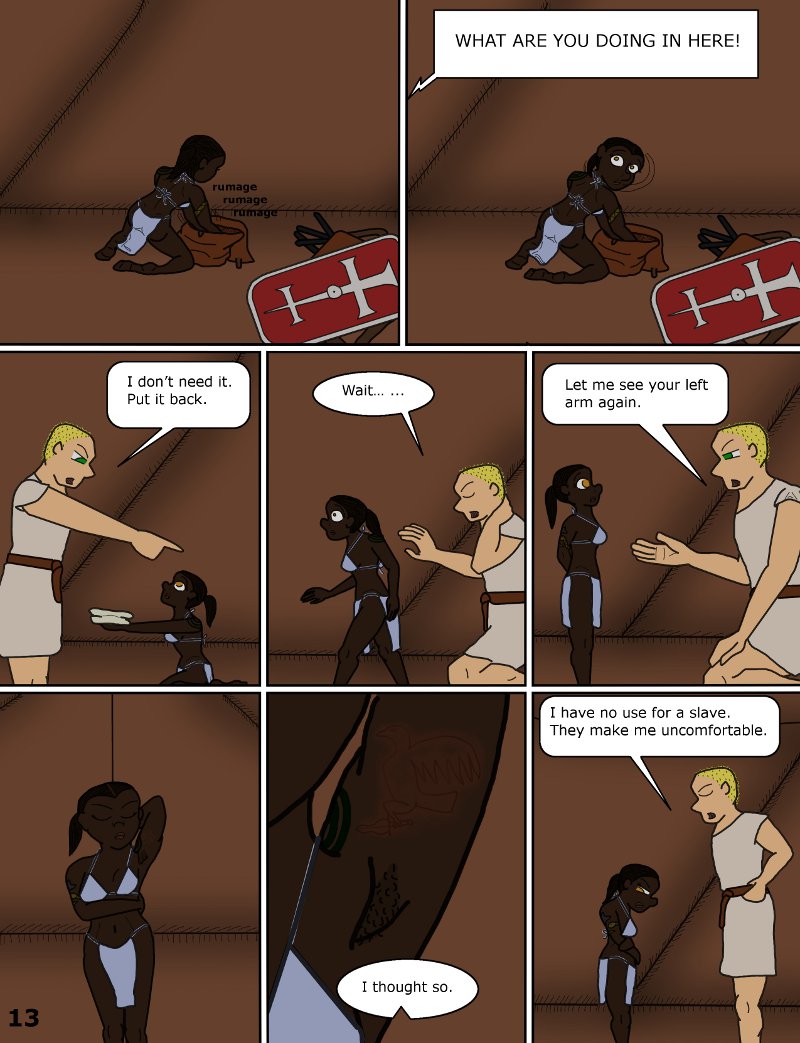 The big slave-trading companies often brand their slaves with their mark, so even if an owner sells his or her slave to another private owner, they still know where that slave came from. Some slaving companies have bad reputations for badly mistreating their prisoners and then fattening and cleaning them up before bringing them to market. These tend to sell cheaply but don't last long. This particular brand, however, is famous for high-priced, healthy active slaves, fit for the most important families in Romani. Uba's afraid that now he'll bring her back to the trader.
This Tuesday, April 1st, is the comic's 3 year anniversary! And to celebrate, I'm turning the comic over to some friends again for some special birthday art. It's pretty fantastic, I ain't gonna lie. I also plan on updating the cast page and writing more script.
Another big announcement is that I am officially on Patreon! You can go here and pledge if you want to.