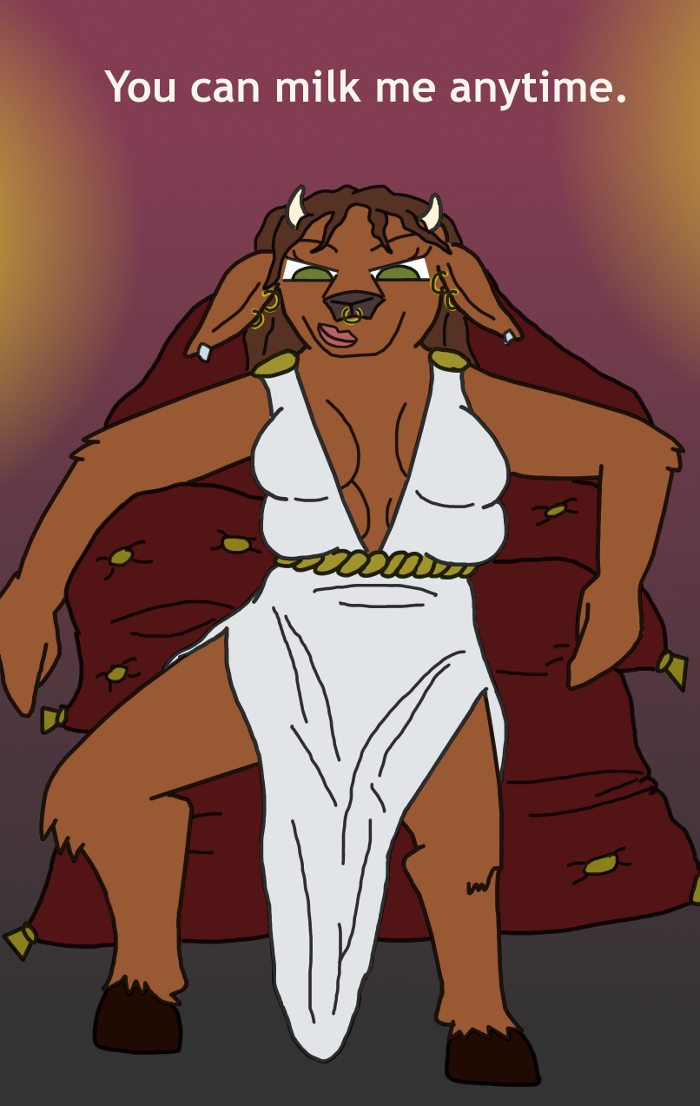 You can blame Ellvix for this horrible thing. I made a joke about this and he said "you need to draw this."
And I said, "Yeah, that would be pretty funny, but it would also probably offend people."
He said, "No. You NEED to draw this and post it. For me. For the sake of our marriage."
So now you get this. I apologize for nothing.