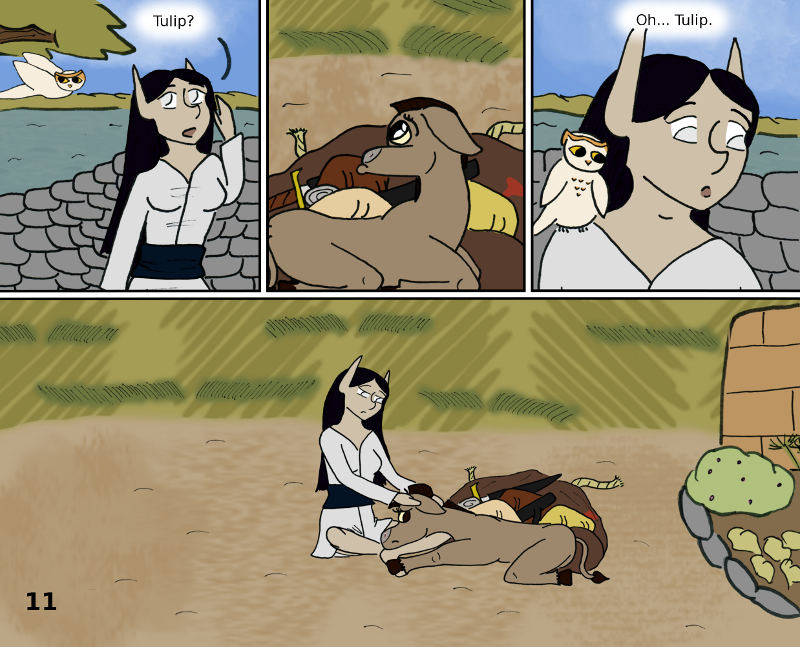 Today's page is the first page colored with my new Wacom Bamboo tablet! It is so much fun you guys, but I need a lot of practice with it before I can move away from paper entirely.
Also I am going to be taking a break after chapter 11 is finished so I can finish the script for chapter 12. I've got a month of posts (8 pages) of ch11 left, and after that I'll be taking a 3-4 week break. During that time, I would love to still be able to put up SOMETHING; guest comics, fan art, maybe do one of those "ask-a-character" things… something to keep y'all entertained while I write. So send me your questions, guest comics, sketch requests, anything you like and I'll put it up when break time comes.
And thank you so, so much for reading. You guys are the best!