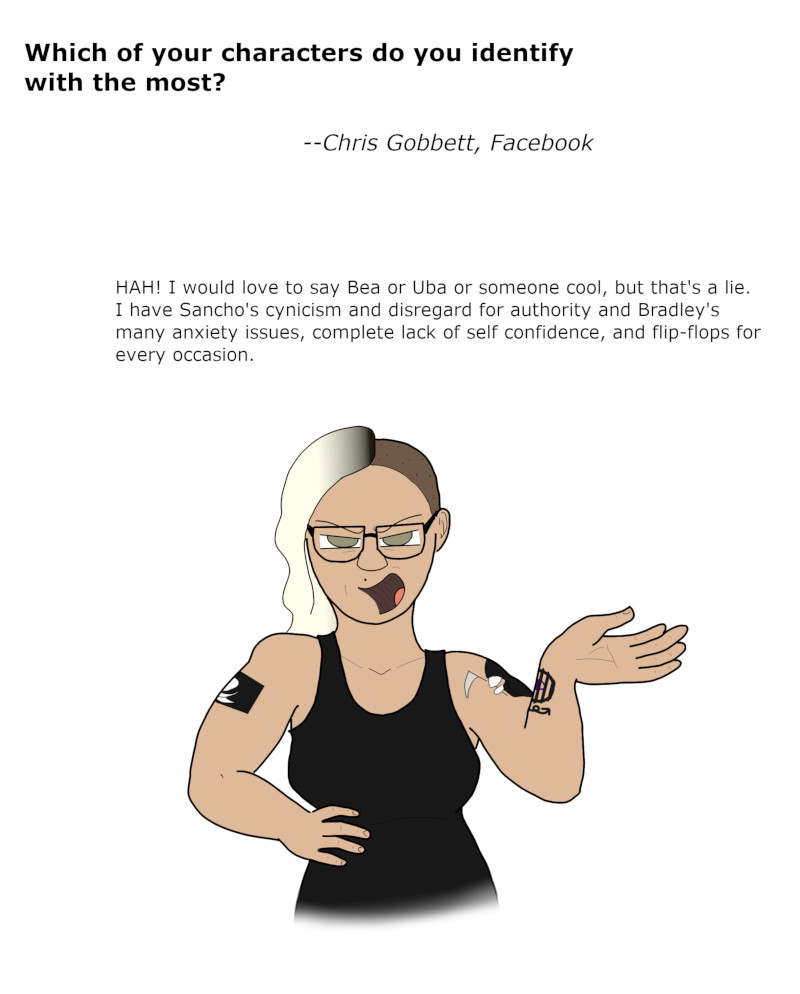 Today's question is another from Chris Gobbett of Root Beer Party. This one's a little more personal, completely leveling that fourth wall.
Transcript:
Which of your characters do you identify with the most?
–Chris Gobbett, Facebook
HAH! I would love to say Bea or Uba or someone cool, but that's a lie. I have Sancho's cynicism and disregard for authority and Bradley's many anxiety issues, complete lack of self confidence, and flip-flops for every occasion.